Venice car repair shop
Services That Our Venice Car Repair Shop Provides Drivers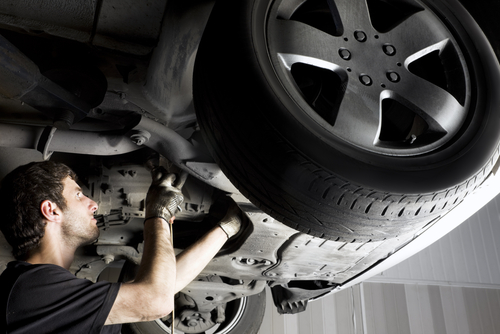 Our Venice car repair shop is the best in town. Vehicles provide us with a convenient way to transport ourselves around town. These machines make it faster and easier for us to arrive at our destination. One important fact about owning one is that a vehicle does require a certain amount of maintenance and repair to keep operating correctly over the years. Our AAA-approved, Venice car repair shop provides drivers a number of different services to ensure their vehicles remain operational.
Repair Services
We provide simple service options such as oil changes and tune-ups on top of complex repairs such as replacing engine parts. Our technicians work efficiently on all major models of vehicles, including such ones as Ford, Chrysler, Jaguar, Dodge, Nissan, Hyundai and Honda. When you first bring your vehicle into our facility, we will use our high-tech, diagnostic tools to ensure that we catch all that is wrong with the workings of your vehicle. We provide a warranty on parts and labor with all qualifying services and repairs. Our team is comprised of highly skilled, experienced people, including a senior ASE master tech. All of our staff members conduct business in a courteous, caring manner.
Towing Services
When your vehicle breaks down on the side of the road, give us a call, and we will come to you with our towing services. These services are available 24/7 and include towing, mobile battery service, emergency starts and more. If we cannot repair the issue on-site, we will bring your vehicle into our shop for further attention.
When you are in search of dependable service by certified technicians who utilize state-of the art technology, our Venice car repair shop is the place to call. Contact Flagship Automotive at 941-375-2221 for our services or further information. You can trust us to care for your vehicle as if it was our own.