Four or More Ways to Find the Right Vehicle Repair Shop
Four or More Ways to Find the Right Vehicle Repair Shop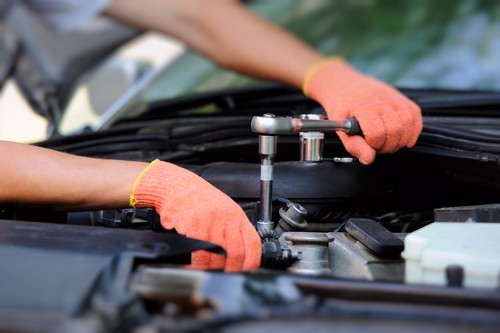 Are you looking for a vehicle repair shop in Venice? How do you decide which vehicle repair shop to call when your car or truck isn't running right? There are dozens of national, franchise, and independent maintenance shops to choose from. It's convenient to find a place that earns your repeat business and keeps the vehicle's history on their computer.
Some businesses only work on one or two makes of cars and trucks. Flagship Auto Repair at 1255 U.S. 41 Bypass in Venice, Florida offers service and repairs for all major automobiles, including Chrysler, Jaguar, Dodge, and Nissan. Your Ford, Honda, Fiat, and Hyundai are also in capable hands. It's smart to do business with an AAA Approved Auto Repair Facility.
There are a lot of reasons for the check engine light to turn on and stay on. It is a signal from the vehicle's main computer that something is wrong. We'll establish contact with your car's computer to get the code and diagnose the problem. Our ASE Certified Technicians have an excellent reputation for getting the job done quickly and efficiently.
Keep your ride smooth with wheel alignment tested on the quality Alignment Machine. You'll save money by extending the life of your tires. Does the vehicle repair shop you're considering offer the regular services your personal or company fleet vehicle/s require? Select a place that handles preventative maintenance like tune-ups and oil changes in addition to fixing brakes and engine repair.
Five lifts and plenty of floor space give room to complete service faster. A 15,000 lb outside lift handles the diesel trucks brought in for repair and maintenance by our ASE Certified Master Diesel Tech. Call us today for an appointment at 941-375-2221.