3 Things to Look for When Choosing a Venice Auto Repair Shop
3 Things to Look for When Choosing a Venice Auto Repair Shop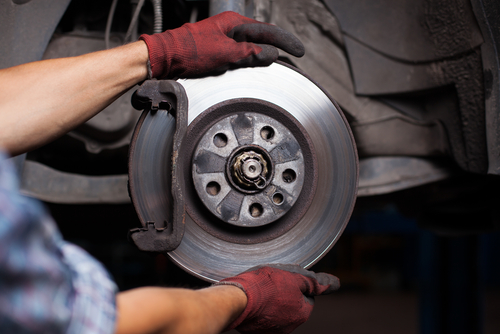 Are you looking for a auto repair shop in Venice? It's frustrating when your car breaks down, and you definitely want to ensure you get quality repairs. A good repair shop will ensure you're back on the road as soon as possible. Since you'll be trusting your vehicle to someone else, you definitely want to check out the repair shop before using their services. As you search for a quality Venice auto repair shop, here are three things for which you should look.
Clean, Quality Repair Facility
Check out the facility before making your decision. Quality repair shops will have a clean, organized facility. If the repair shop isn't clean, continue your search. You'll also want to ensure that the shop has current, cutting-edge diagnostic tools.
Repairs and Service for Multiple Makes and Models
Look for a Venice auto repair shop that offers repairs and service for multiple makes and models. It's not helpful if the shop only specializes in foreign made cars if you drive a Ford. Make sure that the shop offers repairs and service for the specific make and model of your vehicle before you make your final decision. You want to work with a shop that has experience dealing with the type of vehicle you drive.
Warranty on Parts and Labor
After your vehicle is fixed, you don't want to end up back at the repair shop the next week with the same problem. Before choosing a repair shop, find out if they offer a warranty on parts and labor. When the shop offers a good warranty, you'll be able to drive your vehicle with peace of mind after the repairs are done.
Don't forget to ensure that the repair shop you choose offers professional customer service as well. If you're looking for a Venice auto repair shop that offers a clean repair facility, repairs and service on multiple makes and models, and a good warranty, Flagship Auto Repair can help. Book your appointment today by calling 941-375-2221.