Our Team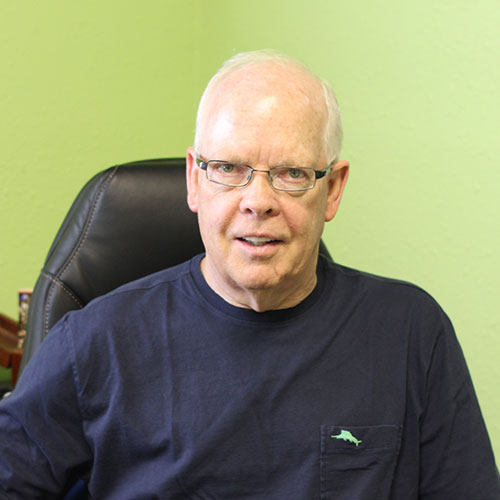 Dick Williams
Owner
Dick Williams dreamed about starting a business around the time many of his contemporaries were planning on retirement. At 60 he left a 20-year career in commercial real estate and money management.
In 2001 Dick started with a two-truck tow service in Venice, which he bought with proceeds from a self-storage real estate deal. He has spent the last 16 years growing that company into an enterprise with seven trucks, a repair shop and 15 employees.
---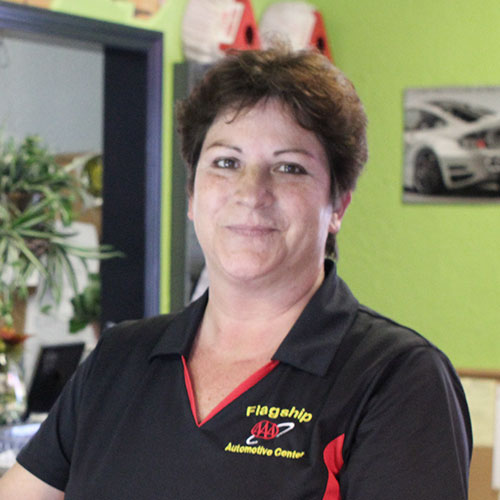 Kathy Murgatroyd
Office Manager/Book Keeper
Born in Maryland, Kathy, husband and family moved to Florida 15 years ago. After managing the books of her husband's tile business, the recession drove Kathy to seek an outside job which brought her to Flagship in 2010 as bookkeeper/Service Writer. Kathy brings with her many years of watching over the numbers of several small businesses, including a chain of clothing stores in Baltimore. Kathy is married, with two children and 3 grand kids, and more than likely if you have visited our antique Welcome Center, you have seen Kathy behind the counter with a big smile.
---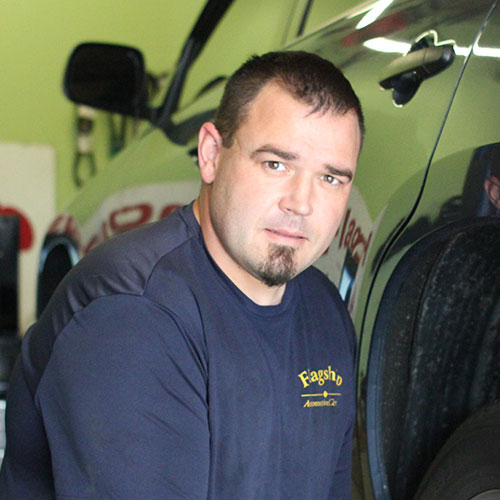 Patrick Folmsbee
Senior ASE Master Tech
Pat grew up on his dad's 2,000 acre apple farm in upstate NY, working on every kind of tractor, truck and heavy equipment thrown at him.
He went to school as a welder and diesel tech. By age 19, he was already a master hydraulic tech and master welder. He then branched out working at an exotic auto shop while playing hockey for the Rochester Amerks, until he was 22, at which time he decided to study for all of his ASE Certifications, which he achieved by age 25 along with 3 additional diesel certifications.
Pat was partial to building big block, high horsepower motors, which he did for 5 years for an Arlington, TX company. In 2002, Pat started building large hydraulic systems and was lead diesel tech for a large company in Northeastern NY. He specialized in large fleets, buses and police and fire fleets. Pat came to Flagship from a Ferrari dealership in north Florida, and recently installed a rebuilt Caterpillar motor in a large Vac truck for a Flagship customer.
We are fortunate to be able to direct most any kind of task to Pat, including foreign and domestic cars, diesel powered cars and trucks, exotic cars, hydraulic systems, hybrids, high horsepower collector cars etc. Pat and his wife and children have made Northport their home.
---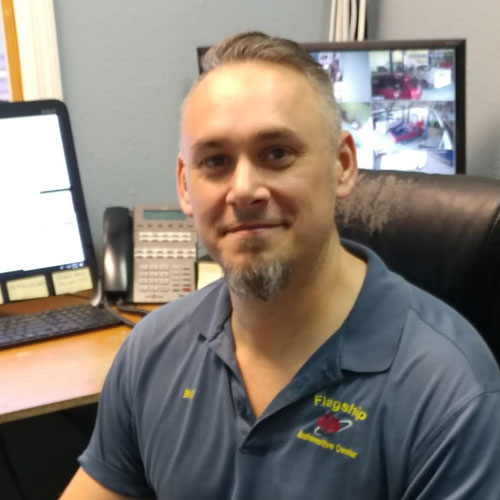 Bill Howland
Towing Coordinator
Grew up locally and graduated from Lemon Bay High School and enlisted in the Air Force. 20+ year in and around the tow industry in one form or another. United States Air Force Veteran of over 10 years holding positions in Vehicle Operations and also as a Military Training Instructor. Worked for AAA Texas as a Contract Station Instructor covering all south Texas and New Mexico. Father of a 16 year old son and a 4 year old pit-bull.
---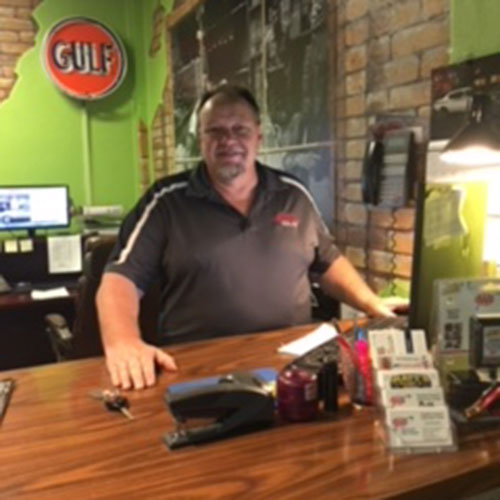 Mike Smith
Parts/Service Manager
Started in business as a Parts/Service Manager in 1977 - worked primarily in the Powersports Industry until coming to Flagship Auto in 2017.
Moved to Florida in 2008 from Wisconsin. The cold weather drove my wife and I away.
Started racing dirt bikes in 1974 and still do on occasion. This lead me to work at the local bike shop as a Parts Counter Person, where I became hooked on the business, enjoy working with customers and helping people in general.